How To Protect The Leather Seats Of Your Car
About 60% of today's car interior is made of genuine leather. All luxury car seat models are leather. This, probably, means you'll be interested in finding out more about the best tested and efficient ways to protect leather car seats. Well, this is why we are here, guys!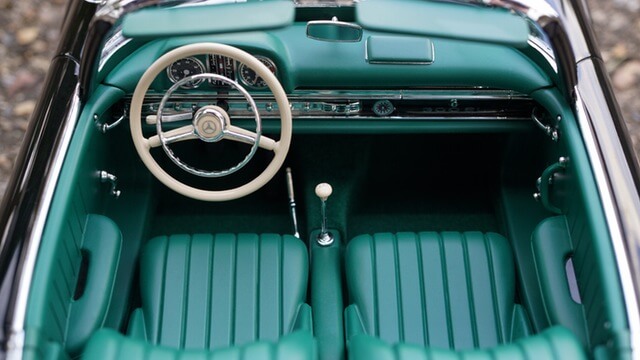 Triple formula for leather car seat protection
If you ask a cleaning specialist about how to protect leather car seats, he or she will definitely give you the triple protection formula as an idea. It is a really great alternative for you: simple to be realised and easy to be adopted by your regular car maintenance routine. Here is what we are talking about. The following three steps represent the triple formula for leather car seat protection:
Vacuuming

It's the number one approach into dust reduce. We say reduce, because of full dust elimination, as you know, is impossible. However, the less dust appears on your leather car seats, the shinier and nicer they will look.

Deep and regular cleaning

Regular cleaning can be done with a normal microfiber cloth – with no liquids or detergents. The more often you wipe the seats, the better. Deep cleaning is forbidden with soap or abrasive cleaning detergents. Petroleum cleaners, silicone oils and glossing agents are more suitable for leather.

Conditioning

Also known as moisturising, this process is mandatory for leather material in general. The thing is that leather is like real skin: it gets dry, cracked, damaged with time. You need to nourish it often. When it comes to leather furniture – including leather car seats – pH balance restoring remedies are the best.

Additional tips to apply to protect leather car seats

Besides the 3 mandatory steps for leather car seat maintenance, it is always recommended to do the following:

– Do not leave the car being warmed by the direct sunlight. The leather from the inside will get damaged.

– Always have an old cotton cloth (an old T-shirt is completely ok) in your baggage to use the free time during traffic to wipe the seats.

– Use a soft brush in dust and windy months for some more thorough cleaning.

– Consider applying some commercial protector against spots, microbes and cracks. Usually, these are specially tailored transparent firms with long-lasting effect.

And remember, if you think this is a tough job to do it by yourself, or simply you don't have the time, there's always some professional leather cleaning company you can call out.