How to Tell if Leather is Real
When shopping for leather furniture, often the design and the size of the piece is what captures our attention first. But you needn't forget that if you want a good quality leather sofa, you should look for one which is upholstered with genuine leather. The problem is that actually, it is not easy to identify genuine leather and make a clear distinction between genuine and faux leather.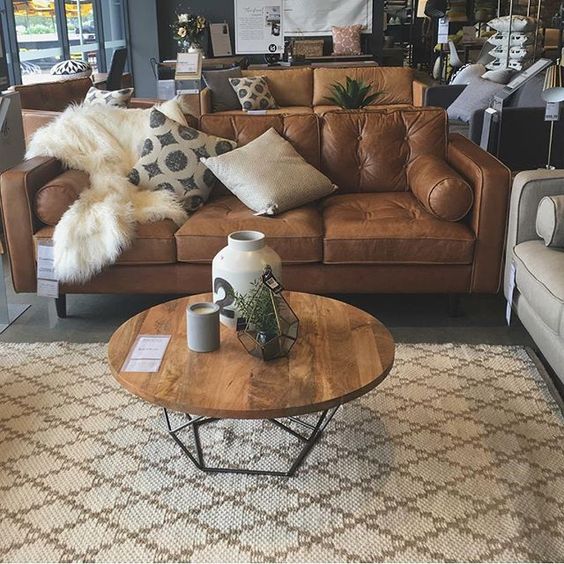 So, if you are determined to buy the real deal, here are several features to look for when picking your next genuine leather sofa:
The price
Genuine leather is more expensive than synthetic leather, so if the price is high enough, you are probably dealing with genuine leather. But then again, some merchants may try to sell you PVC furniture at the price of genuine leather furniture, so keep your eyes open!
The label
Of course, make sure to check any information on the labels of the furniture to find out more about the materials it is made of. The companies which use genuine leather to upholster their furniture will gladly share as much information about the quality of their leather as possible. If it says: full grain, soft grain, nubuck, aniline, saddle or rub off, then it is highly probable you have picked the genuine leather furniture. Then again, there are certain shady manufacturers or merchants which will put false information on their labels, so make sure you double check.
Take a closer look
If you can look at the backing of the cushion or another part of the furniture, make sure you do so. Authentic leather has a rougher, unfinished backing with original leather colour. Also, the back should have the texture and smell of real leather. If the back looks like suede, it is real, but if it is just woven cloth – you are looking at an imitation.
Smell it
Real leather has an unmistakable smell of genuine leather, whilst faux leather is more likely to have a more unpleasant and even chemical smell.
Feel it
Genuine leather is softer and warmer than the synthetic version. Imitation leather is much more rigid, whilst real leather should be soft at touch and should sink a little when pressed down.
The grain
Real leather comes with unique graining, rather than a single pattern. Since imitation leathers are printed, the pattern will most likely be repeated throughout the entire piece of furniture. If you have any other questions regarding leather furniture, feel free to ask our experts anytime.